13 August 2020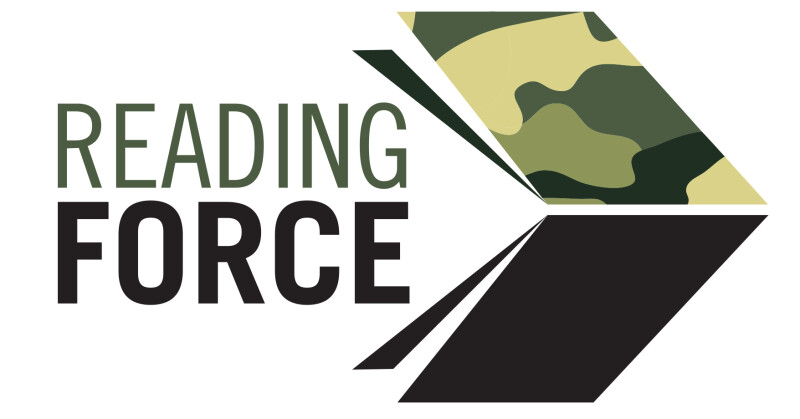 We are delighted to be working in partnership with Reading Force
Reading Force is a FREE, fun shared reading activity for all families with an Armed Forces connection, including veterans, as well as divorced/separated partners and children of those with a Forces link.
We post books and colourful scrapbooks to children at home. Sharing stories and chatting about them is a great home activity. It is also a fun way to keep in touch with wider family members such as grandparents – older veterans (or their families) can request books and scrapbooks for grandchildren and read together over the Internet if they can't be together. Families use the scrapbook to share their thoughts about the book they have read together, in notes, letters, drawings, crafts and photographs.
Naomi, wife of a veteran, wrote to us in 2019:
'As a Veteran's Family, we really appreciate being included in Reading Force. When serving the family is recognised and there is a lot of support out there for children connecting with their serving parents, family support and health support. The sacrifice my husband made and the effect his mental health now has on our family even years after leaving the Armed Forces has a massive effect on our entire family, the ripples extend to myself and my children. It means so much to know that we are cared about and included in Reading Force. I can't put into words how much my spirits were lifted last week when our first parcel arrived. We felt like we mattered to someone'.
Anyone with a Forces connection can join our fun shared-reading initiative and request a FREE book and scrapbook for every child at https://www.readingforce.org.uk/families/
Organisations working in the Armed Forces and Veterans community can share this link with their families. They can also sign up on our website to receive copies of scrapbooks for Family Support Workers to give out; families can then request free books using the Freepost cards on the scrapbooks, or the above link on our website.
For more information, please contact Fiona Maxwell, Reading Force Ambassador (Scotland): fiona@readingforce.org.uk or Tel 07548 778 930
Website: www.readingforce.org.uk