30 April 2020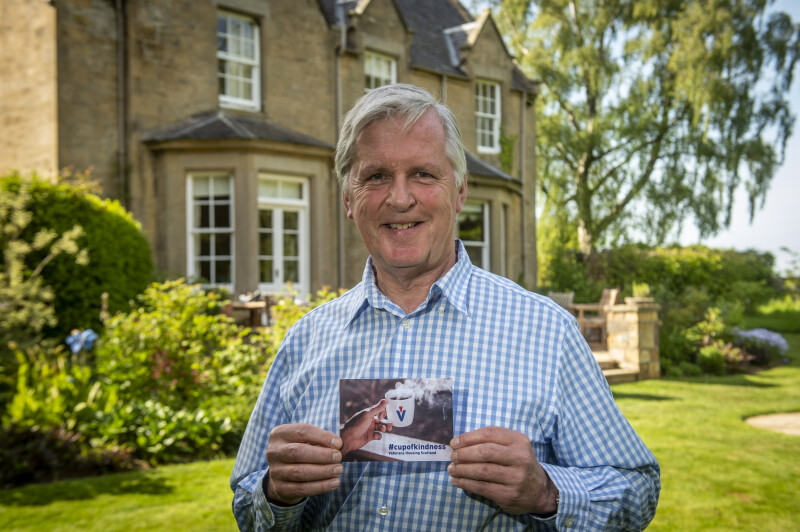 Richard Callander, Chairman, wrote to all members of the Veterans Housing Scotland family saying:
'Recently Kevin Gray, our Chief Executive, wrote to let you know how Veterans Housing Scotland is responding to the Coronavirus pandemic. As Chairman, I also wanted to send my good wishes to all our tenants in these difficult times. Many of you will have served our Country in harsh and dangerous situations overseas but the danger we are all facing now - the Coronavirus - is one that impacts on everyone's lives. We are indebted to the NHS staff who are on the front line of this 'battle'.
While we are all in this strange lockdown situation, it is very important that we keep our spirits up. Simple and often small acts of kindness can truly make a difference to people's lives so please maintain contact with your family, friends and neighbours by whatever means you can – social media, telephone and email – while observing the social distancing advice we have been given.
As always, our priority is your safety and wellbeing. Our staff continue to deliver a first-class service, and together with our volunteers provide the backbone of all wellbeing support throughout our communities in Scotland. If you have any concerns please do call the Central Office on 07951 420950 between 0900 – 1630 Monday to Friday or email admin@vhscot.org.uk
Kevin will be contacting you again before too long but in the meantime, I hope you remain safe and keep smiling.
With very best wishes
Richard'