12 April 2021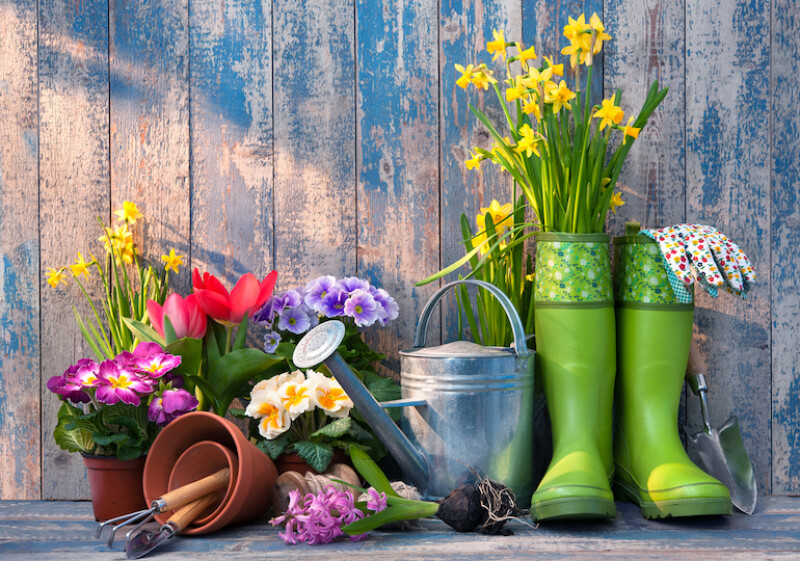 Getting his hands dirty has really helped our Veteran Gardener.
Moving home at any time can be traumatic but moving during a worldwide pandemic with a young family brings different challenges, how do you get to know your neighbours, how do you become part of the community and how do you keep yourself both physically and mentally fit? When our Veteran Gardner asked himself these questions there was really only one answer and he literally threw himself into his new garden and there has been no looking back!
Kip the gardener said, 'When I first saw the garden I thought wow, what a challenge, what an opportunity and I set about planning how I could make it work best for me, my family and the community in which I live. I'm now starting to see things take shape and being able to help others through my hobby and passion is fantastic'.
Research has shown that gardening is good for our Mental Health because it gives us the opportunity to :
Connect with others – Few things boost our wellbeing like good relationships, and gardening offers ample opportunities to connect with others. Kip reminds us that 'gardening is one of the best ways to connect with strangers' who quickly become friends 'because we have that gardening thing in common'.
When Kip has been in his garden he has found people stopping for a chat, there has always been a quick connection when he has met other gardeners as there is always lots to talk about, he tells us 'we chat not only about what we're doing in our own gardens , but what our plans are, and the sharing or tips always goes down well. There is also the emotional side, people become connected with their garden and it's great that we are able to share our experiences'.
Physical exercise – Kip our Veteran Gardener had his fare share of physical exercise during his service in the Army and he never stops telling anyone who'll listen that moving your body regularly is an effective way to boost mood and lower anxiety. Gardening offers 'no shortage of opportunity for physical activity'.
For Kip gardening is better than going to the gym, 'When I do my weeding, I'm on my belly, on my butt, lying on my side—doing a lot of things you probably do in a yoga class and I know this helps ease some of my medical conditions'.
Reducing Stress – Not surprisingly, time in your garden can be a great way to release stress. There's something about feeling the life all around you, the warmth of the sun, the soil in your hands. As Kip spends time in his garden he sees the continual changing colours, the plants moving with the wind and the fruit ripening.
Kip tells us 'there's always the next thing to do and I love stepping away and taking the time to look and listen, experiencing what is happening round about me is something special'.
If you have any questions for Kip or want to share photographs of you garden please send them to support@vhscot.org.uk