12 April 2021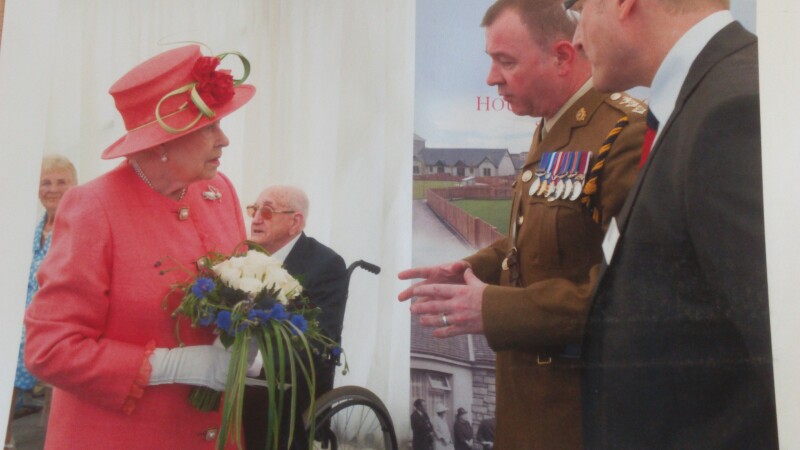 It's great that one of our Trustees, Major Del has taken some time out to tell us about the work of the Personnel Recovery Centre in Edinburgh and about his favourite 'Lockdown Walks'.
'I feel fortunate to be the Officer Commanding the Scotland & N Ireland Personnel Recovery Unit, I work with a great bunch of people and together we make a difference. The mission of the unit is to 'enable within a conducive military environment the swiftest return to duty of service personnel in order to maximise the deployability in direct support of the Army's Main Effort. Where this is not possible we are to support our service personnel transition to civilian life'.
'Part of our role within the mission is to combine a Rolling Recovery Programme into the lives of our recovering officers and soldiers which involves a 'blended' vision of classroom based, virtual, physical, cultural and individual training with an enthusiastic well motivated team. We have always found over the years that one of the tried and tested methods to aid recovery is a good walk. It can clear the mind, help the body and is good for the soul. Long or short doesn't really matter, getting out in the fresh air is what counts'.
'In the past year I have listened to the advice that I give others and whenever I can I get my walking boots on and get out into the fresh air. My personal favourite walks are around Limekilns and Charleston as they offer up great views of the River Forth, the 3 Bridges and have old military connotations as walks can pass around the Defence Munitions site at Crombie Point and you get a good view into what was Rosyth Naval Dockyard'.
'Limekilns lies on the shore of the Firth of Forth, around 3 miles south of Dunfermline (All about Dunfermline). On a sunny day, a good walk-through Limekilns and Charleston is a great morning or afternoon out. I won't bore you with what I like and dislike as we all have different tastes, whether that be just a walk taking in the scenery or you may be more interested in local history'. More details and information can be found here: Information on Limelikns and Charleston
'On my more adventurous days I get dropped off at Curloss (pronounced Coo-ross), have a walk round the village, taking in the Palace and the now famous set of TV show Outlander, more details can be found here: Culross. I then take the Costal Path back through Newmills, Torryburn, Crombie and into Limekilns. Whilst passing along the shore at Torryburn you may be able to spot in the foreshore (tide depending) the grave (a mass slab) of Lilias Aide the only person accused of witchcraft in Scotland with a known grave'.
'This link fife coast and countryside trust.co.uk/walks/fife-coastal-path highlights some of the walks that may be off interest, if not just yet due to travel restrictions then perhaps as we ease out of the current lockdown situation'.
'So, moving forward and hopefully with the restrictions being eased somewhat in the near future, with warmer days and lighter nights perhaps a walk around your local area to discover things you never knew or even travelling further afield, perhaps to Fife, might be on the cards. It certainly worked for me and indeed, I was getting to the point where I would be itching to get away from my laptop and out on my daily walk'.
'Good luck to you all and here's hoping we will all be out walking freely soon!'.
Thanks for sharing some good advice with us Del. Do you have a favourite walk that you'd like to share with us? If you do, please drop an email to Stephen at support@vhscot.org.uk