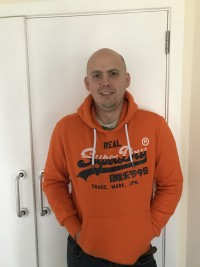 Following the shattering news that I was being medically discharged from 3 Rifles because of an injury, that numerous operations and years of rehabilitation would not heal, I contacted Veterans Housing Scotland as I needed to find somewhere to live.
Following an interview I was informed that there was a bungalow which might be suitable. It was built to the standards for someone with my form of disability. It was also suitable too as it's in a town close to my family and my wife's family. It is one of five houses owned by the charity and each one is occupied by ex service personnel all in a similar situation as myself.
My family and I settled in quickly as everyone has helped me and are friendly and easy to get along with. The house is great as it is a spacious house with a wet room which is ideal as my disability meant I always struggled with baths.
Veterans Housing Scotland were very helpful and got me into the house within a matter of weeks after the initial application was submitted, it's all done very similarly to moving into Service Family Accommodation - the only difference being you can decorate the house how you want it to be!
I feel part of a wider family with the communication and support from Veterans Housing Scotland, and really appreciate them keeping in touch and offering advice and updates as necessary. A letter from the Chief Executive during the Covid-19 crisis was a nice touch and was reassuring in letting us know help was available should any of us need it.
Daniel Stott – Veteran, 3 Rifles